Iloilo and Guimaras
Stay, Stray, Play and Feast
Day 1,
Stay
We arrived at Smallville 21 Hotel
where we booked a family room.
The hotel was pretty new and still smells new...


...the room was spacious and neat but
we were a little bit disappointed
as it doesn't look like a family room at all.


There are two beds, a queen sized bed and a single bed-
both to too small for the whole family to squeeze in,
no sofa where we could all cuddle up while watching TV,
the floor was not carpeted but rather tiled
not ideal for kids to laze, and play floor games.

You have to endure stepping on a cold floor
when you wake up in the morning...




The room was not warm enough to be called a family room.

There was no refrigerator where we could keep
the kids' milk and medicines.




It was located near the street
where we would hear the music blasting
until wee hours in the morning
coming from Pirates KTV bar right beside the hotel.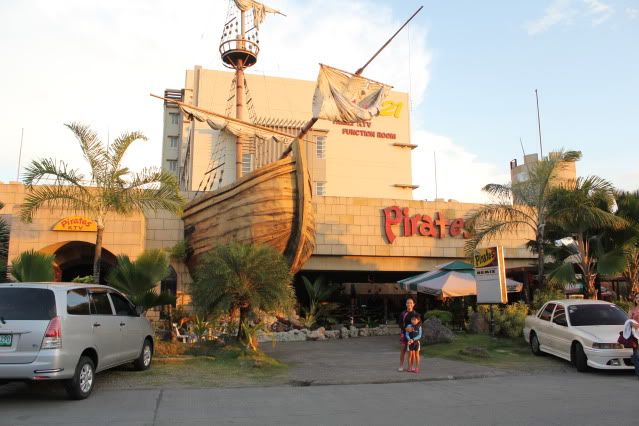 Except for the beds that are good enough for kids to jump-
there was nothing family friendly with that room at all.




I requested for another room,
I was told they were full booked.
The staff was friendly and accommodating though
Feast:
The Avenue Lifestyle Center just across
the Smallvile 21 Hotel is a culinary treasure.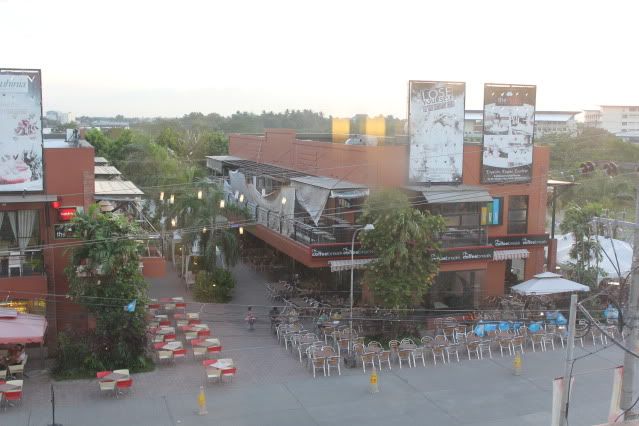 Two US- themed restaurants
caught our attention: Bourbon St. and Mojave




My family loves American food.

We had to choose between
good old Creole cooking in Bourbon St.,
and the call of the American West in Mojave...




The temptation of having juicy ribs and burgers
was just too enticing to refuse.
Mojave gives you an ambiance
on being inside an Old American Tavern.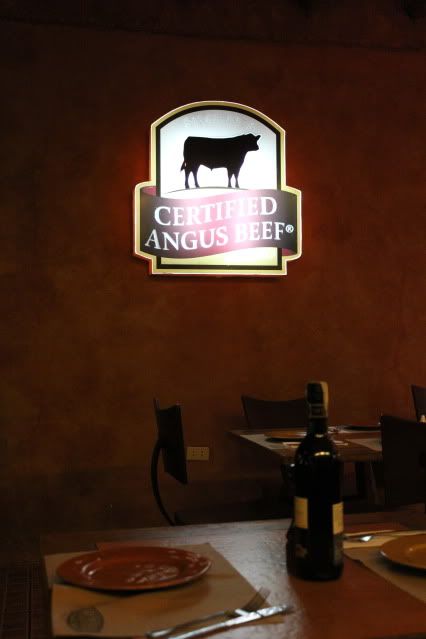 It serves authentic Angus Beef
..and unlimited complimentary popcorn
made by an antique popcorn machine.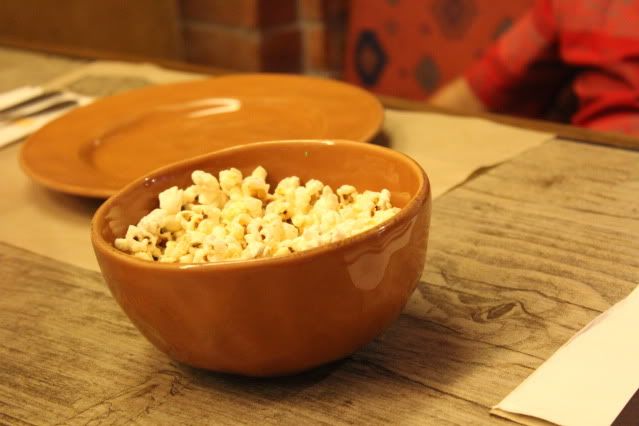 The Potato and Cheese Chowder was creamy and chunky
reminiscent of those in SF's Fisherman's Wharf ,
without hollowed sour bread where the latter is served.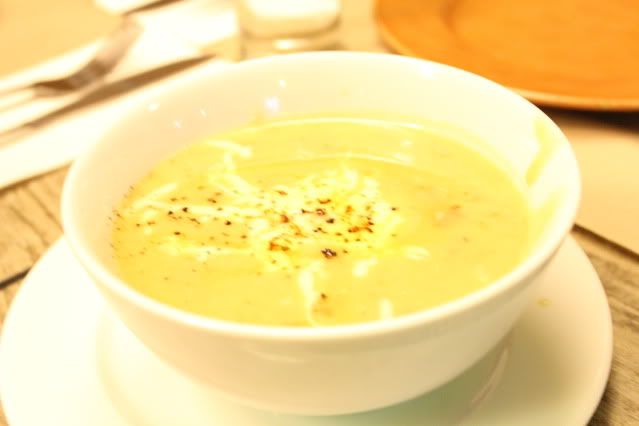 My daughter ordered
a Beef- Bacon Deluxe…




...while I got myself
a giant 10 oz Angus Sirloin Burger….




My wife and Son
shared the really tasty Ribs and Shrimps
with barbecue flavored sauce..




Everything tasted so great
that I gorged myself with the huge servings
until I was too full and drowsy and ready to sleep.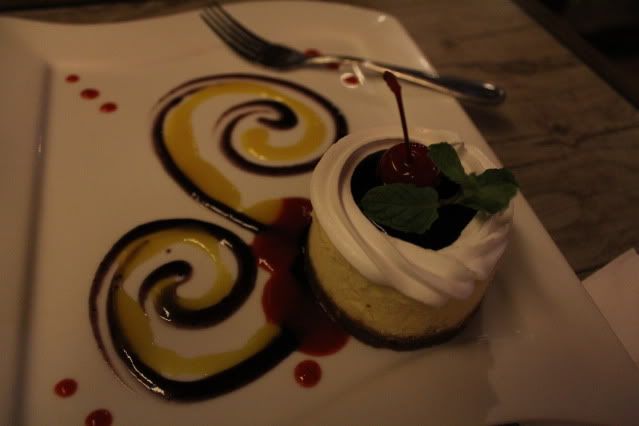 Now who cares about sleeping
On our first night in the city,
in an uncomfortable hotel?




Mojave is a five- star restaurant
without the five star- price tag.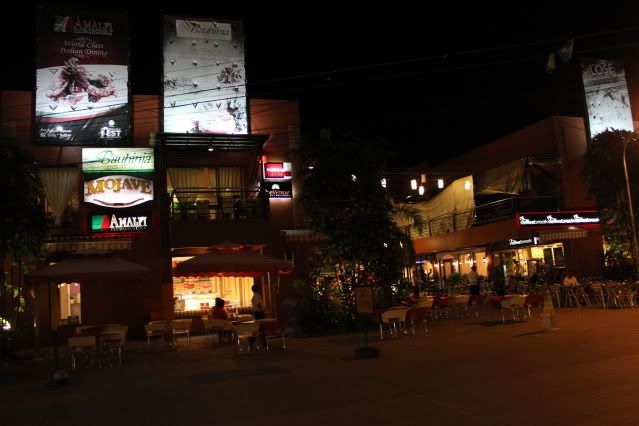 So far so good on our first day.
We're beginning to love Iloilo.
Day 2:
Iloilo and Guimaras
We were pre-booked to a Cabaling Resort in Guimaras for a day visit.
A private boat would take us directly to the resort at 10 AM at the Iloilo port.
Feast:
Ted's La Paz Batchoy
On our way to the port
we dropped by Ted's Batchoy along the way
for some authentic Ilonggo la Paz Batchoy.




My daughter and I enjoyed the exotic taste of Batchoy
and gobbled everything up
to the last drop of the slightly bitter broth.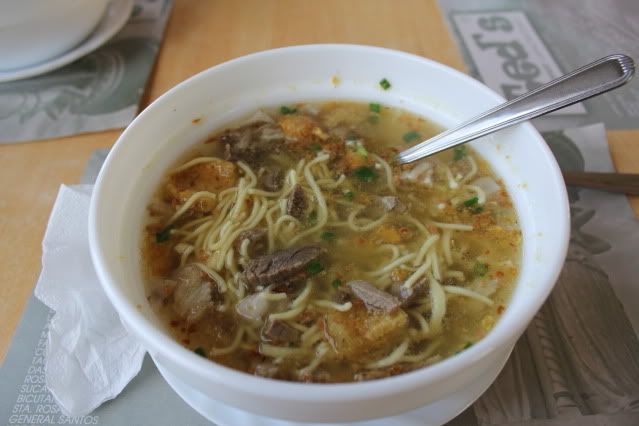 But my wife and my son-
were not impressed

…and their bowls of Batchoy
were left half eaten…




They settled
for a Cheese Muffin




and Almond Pie.

They were so good that we ordered more
to take long the way.
Stray
From the Iloilo port
(which was surprisingly clean and smell- free
despite being crowded
with people and houses on stilts)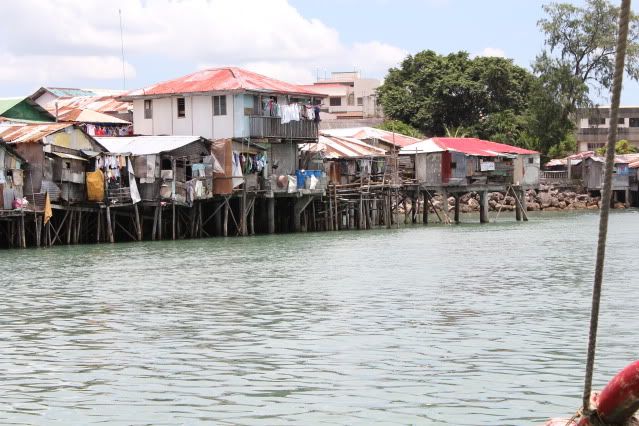 ...we were ferried by a private boat
that would take us directly
t
o the resort in Guimaras.




On the less than
an hour boat trip,
we were treated
to the spectacular sights




of the deep blue sea
and the breathtaking limestone formations
of the island province of Guimaras.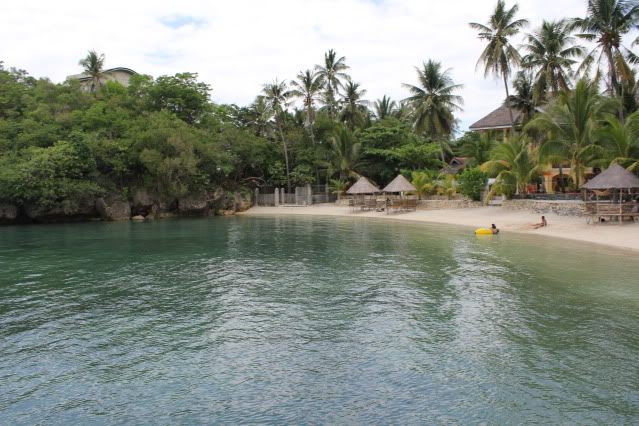 We docked
at the resort's scenic port ...




...and we had the beautiful beach
all for ourselves….




….they also have a beautiful infinity pool
that offers a spectacular view
of the mountains and the sea…




We returned to Iloilo at dusk …
and we had to drag the kids out of the beach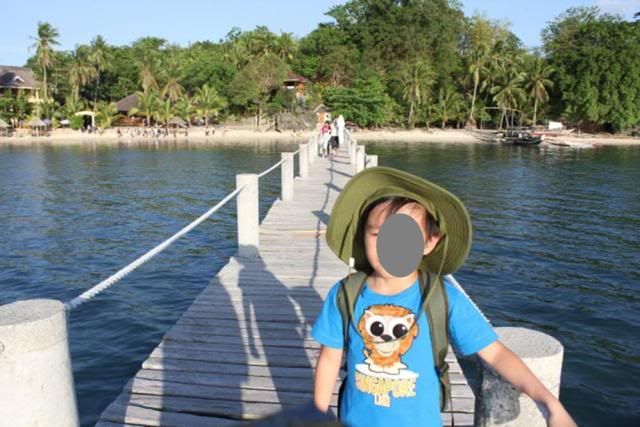 to the ferry boat waiting for us
that take us back to Iloilo at 5 PM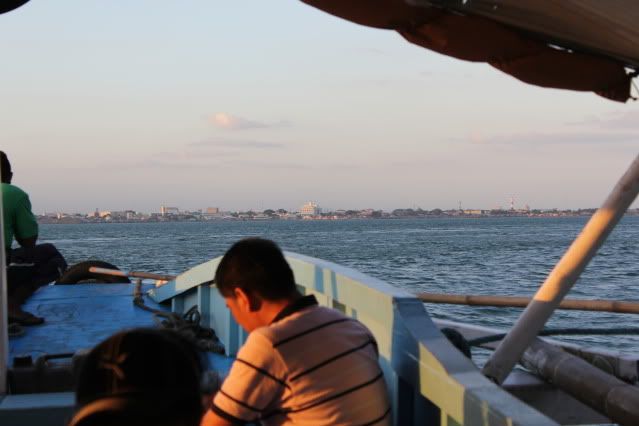 Feast:
Guimaras:
There was a seafood buffet at the clubhouse
But the kids were too engrossed in swimming.

I got us several plates of what was on the buffet…
the taste was so...so…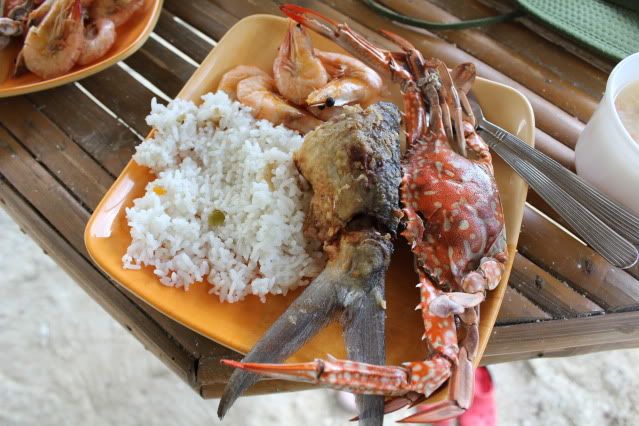 …that the food remained untouched
until we left the resort.

The Sweet Guimaras Mango
did not disappoint.




They were so sweet
and left us craving for more.
Feast:
Iloilo
Bauhinia Restaurant at the Avenue
served the most delicious Filipino fusion
that we have ever tasted.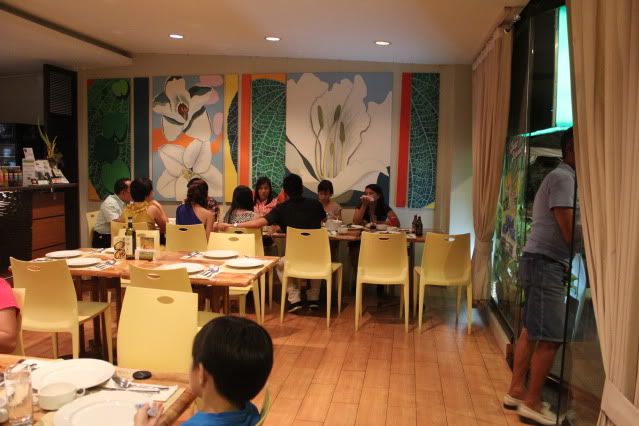 All their entrees were so good…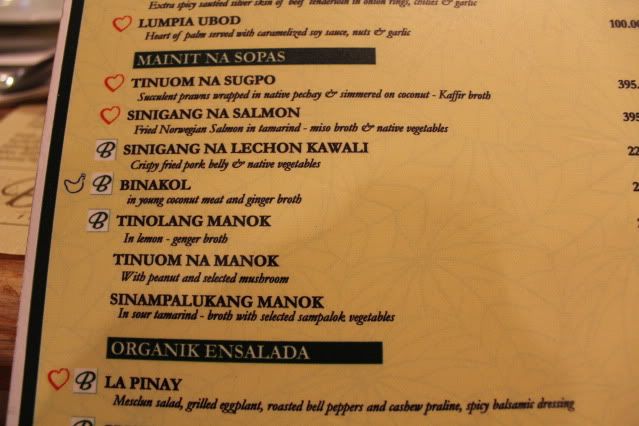 Saying delicious is an understatement...
…as we consumed everything up to the last morsel
of food in our in our table.




We were too full to return to the hotel
so we moved the Al fresco section
to enjoy the desserts.




When we visited Ho Chi Minh City few months ago
we were unanimous that
we will return to the city because of the food…

This restaurant made the same impression…
….and one good reason
why it is worth coming back to Iloilo again..




Day 3:




Iloilo



Stray:



I had a lecture in a medical convention
and I requested for an early morning slot,
as our third day was dedicated to see
the sights and sounds of Iloilo.
After my lecture, we hailed a taxi
to take us around the city.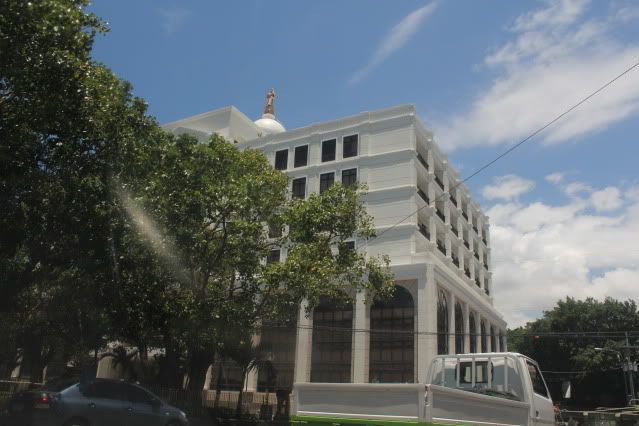 It was so hot that
we did not want to get out of the car
except on three destinations…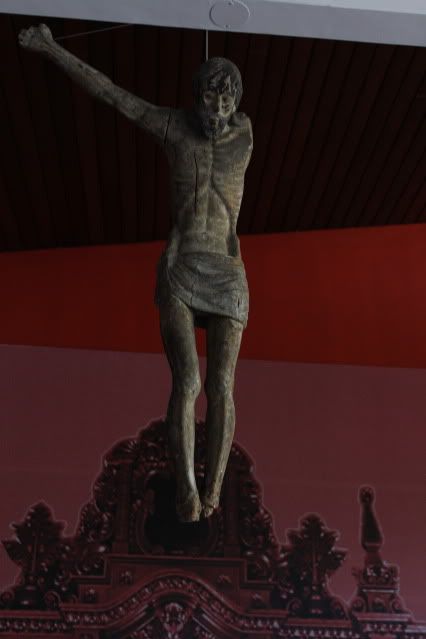 First was
at the Museo Iloilo...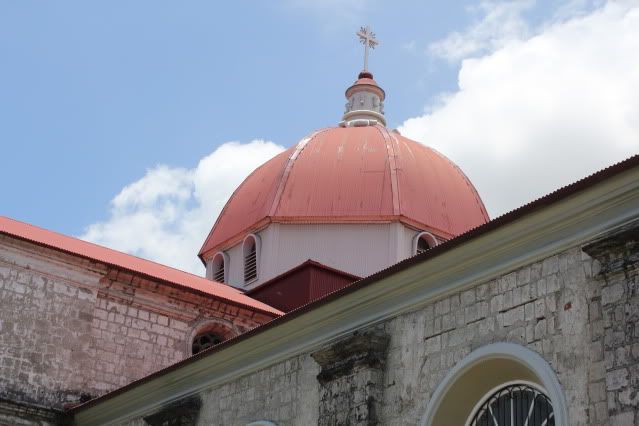 second was
at the Jaro Cathedral...




….and third at SM City Iloilo
that served as an oasis
f
or the sweltering heat.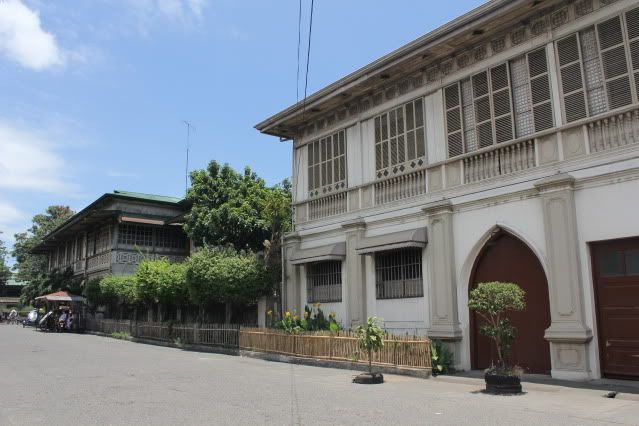 Iloilo is very rich
in history, culture and heritage
but as tourists we are not aware of then
unless someone tells us about it...




...and there is a need for the city to create
guided group tours to take tourists around
heritage sites in a more organized way.
Feast:
Tatoy's Manokan
The last time I was in Iloilo was in the early 90's
and I remember Tatoy's Manokan well…




I told my family that it's a must visit
as it is a classic Ilonggo fare.

We ordered Lechon Baboy and Lechon Manok
vegetables and grilled fish…




…except for the grilled fish that was so delicious,
everything was left almost untouched on the table…




A trip to Tatoy's
was worth the nostalgia

The food?
Well, at least the fish was okay…
Feast:
Terra Mediterranean Resto
We wanted something light and healthy
for our last night in Iloilo

So we tried the Terra at the Avenue…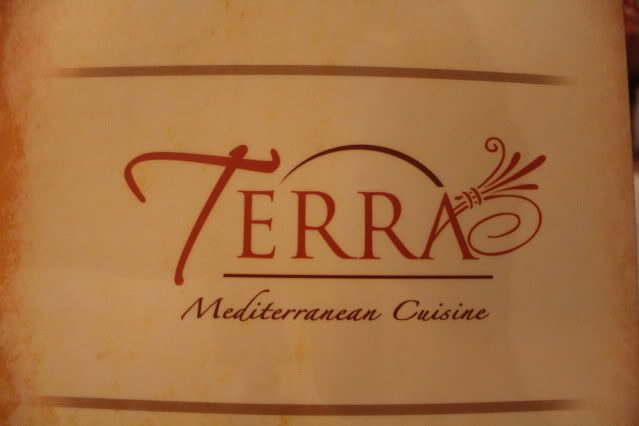 The beautiful restaurant
was a feast for the senses…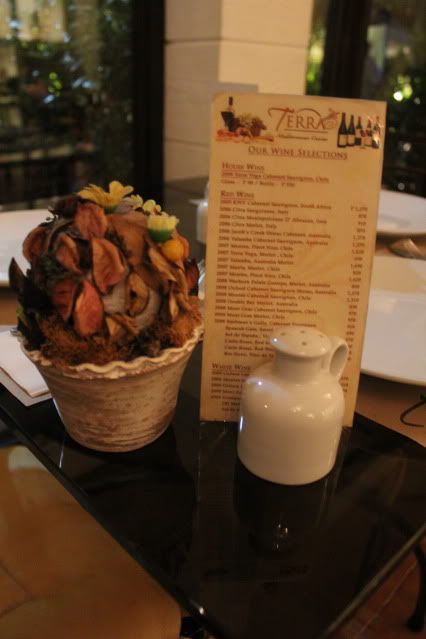 The menu was superb…




...and so was the food,
....from the Pasta…




…to the salmon…




…to the Mango Crepe as dessert…




It was a light but satisfying meal.
A perfect way to cap a rather busy day
Before heading back to the dreaded hotel room.
Play:
On our fourth and last day
with our flight still in the afternoon
we decided to take the kids to the nearby water park…




While my older daughter who's wake boarder
said she was bored…




… my seven year old son says otherwise….




The water park was very photogenic
with a Latin American theme
and a good way to entertain the kids while waiting
for our flight back home at noontime.
We enjoyed everything in Iloilo.
The province is a cultural and culinary paradise.

The only drawback was the hotel.
If I were traveling alone seeking for an adventure-
I would have reviewed the hotel differently.

But for a family of four looking for a comfortable accommodation?
The hotel was not meant to be for that purpose.

Indeed, it's fun to travel in the Philippines
and it's more fun if you travel to Iloilo.