My family is a Cheese Pizza fanatic.
Nothing beats a pizza with nothing on it-
but the goodness and creaminess of cheese.
So we compared the 6 popular Pizza joints
In Naga City that offer Cheese Pizza in their menu.
were three our favorite Pizza restaurants in the city
and my family's favorite dining places:
Yellow Cab
...Pizza Hut
and Carlo's Pizza.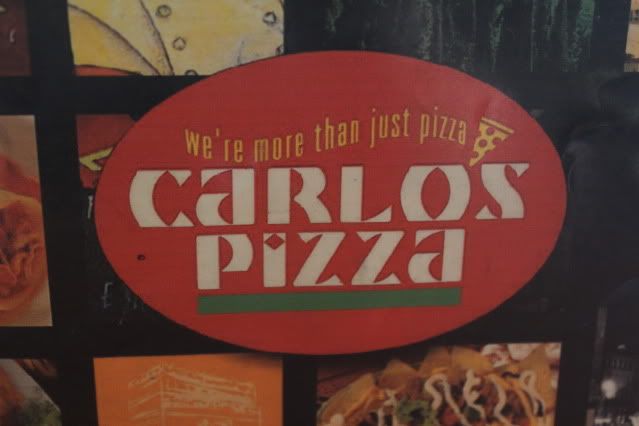 Also included are the cheese pizzas
from our least favorite Pizza parlors
like Shakey's because of its too salty dishes,
…and Greenwich which ironically
is to total opposite of Shakey's;
horribly sweet pizza and pasta
I included our favorite Italian Restaurant
Grissini Ristorante, which is not a Pizza Parlor
but serves good Italian pizza as well
Surprisingly two of our favorite Pizza restaurants
like Pizza Hut and Yellow Cab Cheese Pizzas
belonged to the bottom three
together with (not a surprise at all)- Shakey's.
6th Best Cheese Pizza
Shakey's Classic Cheese Pizza
Shakey's Classic Cheese Pizza
Comes in a perfectly baked thin crust dough
and I would rate it # 1 on my list
on the best thin crust pizza category.
But this is about the best cheese pizza in town
and it comes just too salty for me.- so it was easy
to delegate it on 6th position in this taste test.
I found a hard time choosing which is better
between Pizza Hut or Yellow Cab Cheese Pizzas
as these two restaurants are always on top of our list
when it comes to our family's dining options.

-o-o-


5th Best Cheese Pizza
Yellow Cab's Cheese Pizza
The beautiful Yellow Cab's Cheese Pizza
boasts double layer of mozzarella cheese
perfectly oven scorched.
If this blog is about the search for the
most good looking pizza- then, Yellow cab
woud win in this category easily.
is only a notch higher that Shakey's
as it also a little bit salty, albeit more cheesier.
so I would put it on the 5th position

-o-o-


4th Best Cheese Pizza
Pizza Hut's 3- Cheese Pizza
We tried Pizza Hut's 3 Cheese Pizza
both available in Thin Crust and Pan Pizza
and surprisingly the latter was still crunchy
and the pizza was bursting with the wonderful
flavors of Parmesan, Cheddar and Mozzarella
a combination good old cheeses.
Ordering a pan pizza with Parmesan Cheesy Crust
is an plus factor that only Pizza Hut offers.
-o-o-
Included in the top 3 Cheese Pizzas are
Greenwich, Carlo's Pizza and Grissini's.
I have expected Carlo's Pizza and Grissini
to be on top of my list as they were
on our favorite list of dining places in Naga City
but Greenwich came as a surprise
as we really never really liked
their sweetish Pizza and Jollibee-like menu.
3rd Best Cheese Pizza
Greenwich 7 Cheese Pizza Overload


Greenwich may not be on my favorite list
but who could say no to their cheesy extravagance?
Cheese lovers- eat your hearts out-
imagine being pampered with 7 types of cheeses in one pizza!
Mozzarella, Cheddar, Edam, Parmesan
Cream Cheese, Blue Cheese
and apparently Special Cheese.
Whatever the latter means they all perfectly blended
in a supermarket quality, ready to cook- like dough.
But who cares about the imperfect dough?
A pizza is bursting with thick layer
of 7 kinds cheeses is nothing but irresistible.
-o-o-
It was difficult to choose
between Grissini's and Carlo's Pizza.
for the # 1 and # 2 slots
for Naga City's Best Cheese Pizza.
Both their cheese pizzas are called
and both have the same cheese contents:
Blue Cheese, Parmesan, Mozzarella and Cheddar.
2nd Best Cheese Pizza
Carlo's Pizza's Quatrro Formaggi
Carlo's Pizza had the same cheese content
I wanted to have a head on taste test between the two
but Carlo's Pizza had closed down
so I'm putting it on number 2 by default
It's still available in Metro Manila